Garin (locality Saint-Tritous)
Chapel of Saint-Pierre or Saint-Pé-de-la-Moraine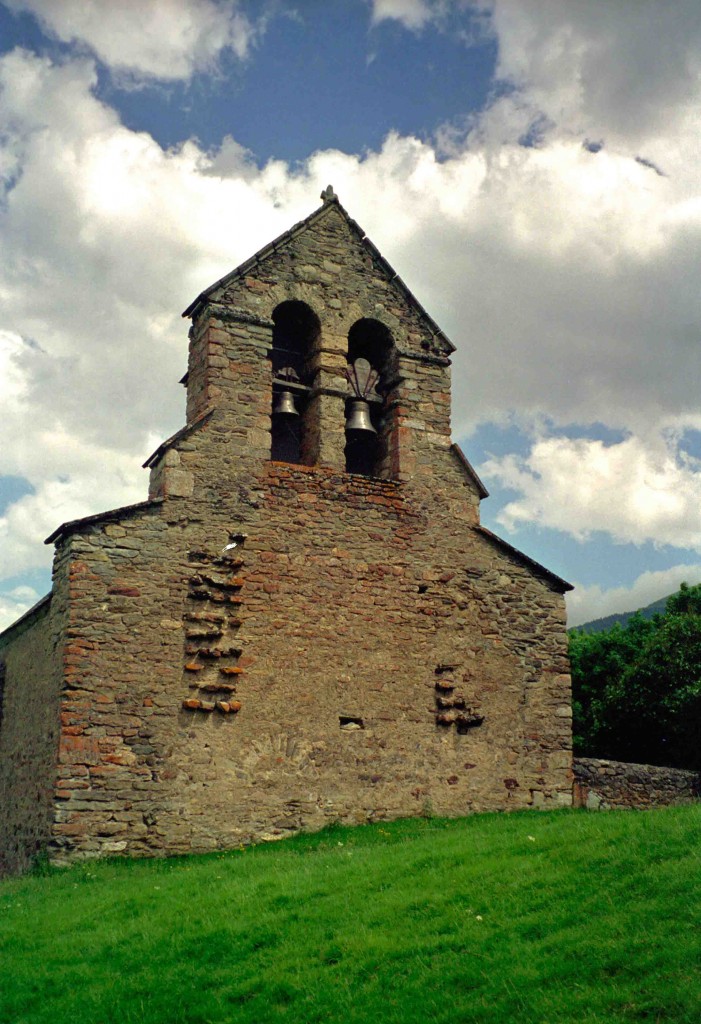 This charming chapel is set on a lateral moraine, formed along the edge of the Larboust glacier. Although it was modified at the end of the middle Ages, Saint-Pé-de-la-Moraine, built of limestone,granite,schist and re-used older materials, is cleary in the style of the Early Romanesque found in the mountains of the Comminges in the Middle Ages, drawing on its rich Gallo-Roman heritage. The lids from funeral urns reused in the fabric of the chapel stand out by their unusual illustrations. On a slab reused at the base of a buttress of the apse, the sculptor has illustrated not only the usual simple busts, representing the deceased, but certain attributes (pottery and various tools), no doubt intended to indicate their occupations.
But there are signs suggesting that the site of the building was occupied long before the Gallo-Roman period. Archaeologists have found that the chapel is at the heart of a network of Neolithic burial sites.
Inside, the floor is paved with pebbles, probably dating from the construction of the chapel and in one place shows the shape of a fish, a symbol from the earliest days of Christianity.