Gouaux de Larboust
Church of Saint-Exupère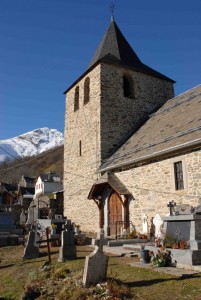 From an architectural viewpoint, the church at Gouaux has lost its Romanesque appearance. But a chrismon set in the outside of the south wall is very similar to the one at Poubeau through its association with a comparable symbol (possibly a flour de lys).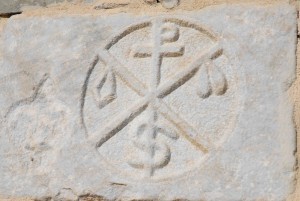 Inside there  is a precious example of vernacular art, typical of the valley and its small mountain parishes which were often poor. Not all congregations of the faithful could afford to hire skilled sculptors. A tympanum has been reused in the choir where it plays the role of altar Cross, showing Christ crucified between two other figures, the two thieves.