Bachos
Church of Saint-Geniès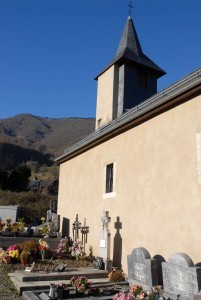 Although it dates from the 12th Century, the church of Bachos was built with un-matching rubble-stone, in the manner of 11th Century Comminges churches.
The apse is rectangular with no windows, unlike those in the majority of Romanesque churches in the region.
A fine Gallo-Roman carving of the head of Medusa is set in the wall, no doubt from the cover of a cinerary vessel, a burial urn from an ancient necropolis. Medusa was a mythological creature with hair in the from of snakes.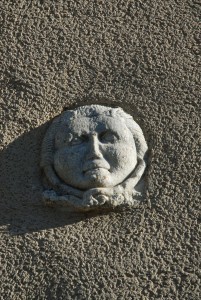 That is should figure so cleary on the façade tells us something of the slow evolution of the people of the Comminges, profundly affecd by the centuries of Gallo-Roman culture before Christianity took hold.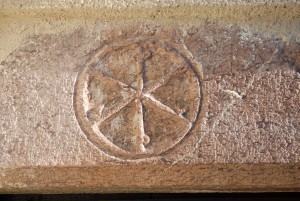 The chrismon on the lintel of the door is unusual for having been carved in local Pyrenean cherry marble, whereas white marble was usually used for this purpose.